Baby Bump Booster
Eating well and feeling good is so important in pregnancy for both baby and mummy. But the information around it all can be confusing and overwhelming.
I will help you over Zoom with bespoke, personalised nutrition advice that is easy to implement to make sure you are getting enough essential nutrients. Alongside this I will also make safe herbal tea suggestions, essential oil advice and lifestyle tips to make you and baby as comfortable and healthy as possible.
90 minute session – £155
SPECIAL OFFER
Add a session of reflexology if you live in the IP17 area to help support your body from a more physical perspective.
£200 per session ENQUIRE NOW
I get really bad sinus infections that last for weeks and usually end up taking antibiotics to get rid of them. As I am pregnant I I wanted to avoid strong medication so I consulted Katie. She gave me a blend of essential oils and in 48 hours my infection was gone. I was really impressed by Katie's advice and knowledge! "
THE NATURAL STARTER BUMP TO 4 MONTHS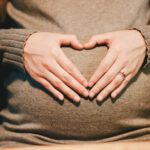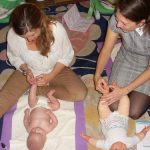 NATUROPATHIC BABY MASSAGE & REFLEXOLOGY